Doctor Profile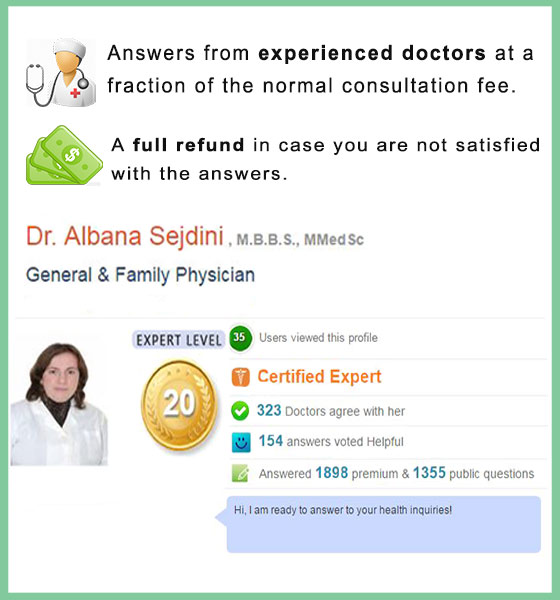 Reviews For Dr. Albana Sejdini


Bd28mull | Thu, 11 Aug 2016
Dr. Sejdini was very professional and her advice was sound. I'm glad I used WebMD.
Metullis | Sun, 3 Jul 2016

thanks for the reply - very helpful. 
Sandy.snow54 | Wed, 29 Jun 2016
My question was answered. 
Gaming4everalways | Sun, 19 Jun 2016
Excellent 
Hl.dryden | Fri, 22 Jul 2016
Thank you so much Dr Sejdini. I really appreciate your advice. I do not think I will repeat the facet joint injections again, even though I have received significant pain relief. I don't really want to create new problems as a result of cortisone use. I will cease using the steroid cream, as you suggest, as this is keeping the cycle going. I will also have glucose test, and follow up regarding skin problems. Thank you once again for your valued advice. Kindest regards Hazel
Wright.amanda.c | Sat, 11 Jun 2016
Excellent 
L1231L | Sat, 11 Jun 2016
Thank you for your help. I will get those tests done. 
Tuleman07 | Sat, 11 Jun 2016
She helped resolve my case and reassured me that I was not in immediate danger. 
Sithararalapanawe | Sat, 11 Jun 2016
With the little information I have provided, Dr. Albana came up with a treatment plan and suggestions. Thank you!