Hemoglobin A1C Blood Sugar Level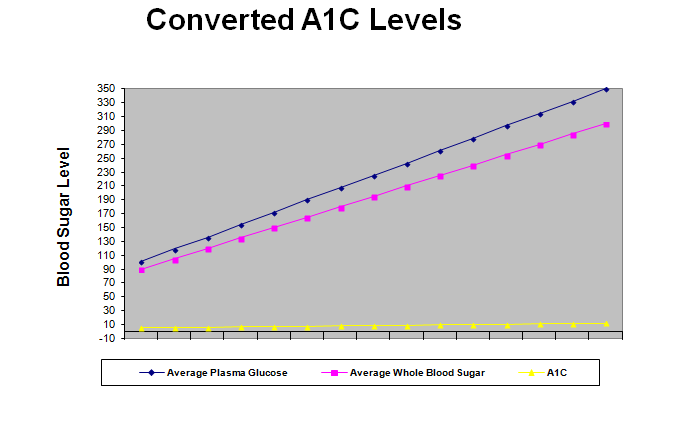 Now, lets look for a1c blood sugar level.
Basically, this is a kind of test that gives you an idea how well you've been managing your diabetes during the last three months.
Actually, there are different ways of measuring blood sugar.
One way is by checking it at home every day, anytime of the day.
This kind of test can reveal what's your sugar level at the moment you're pursuing it.
NORMAL or DANGEROUS &nbsp  Type Your Blood sugar Level: &nbsp  mg/dl
Another way that can help is A1C test which gives you a big picture of your glucose control for the last 2 to 3 months.
Of course, the results give you an idea of how well you have been managing your diabetes.
The results in A1c test, are expressed in percentage. Sugar levels higher than 7% show that you have been managing your diabetes not correctly; therefore, you need to do some future changes.
If they are from 4% to 6% means that you have managing very good your diabetes in the past 2 to 3 months.
Although A1C test has been always performed in the lab, nowadays, the technologists have looked forward to come out with a A1C meter. The principle of using this meter is the same of that of a random blood sugar meter.

So, it would be much easier for diabetics to measure and monitor their A1c levels at home, especially for those who cannot move.
However, remains the fact of mistakenly interpreting the results and the time when the test should be performed.
In case you measure your a1c level today, let's say, you can measure it again after three months from now.
Because today you got the average of your blood sugar for the past 3 months. After three months, you can repeat the test and evaluate the changes you got.
What is the A1C to blood sugar conversion calculator?
In fact, it is a simplified calculator which gives to you the average of your blood glucose for the past 3 months. Practically, if you have the lab result of A1C test (expressed in %), this conversion calculator will give to you the average of your blood sugar (in mg/dl).
Go on and take good care of your diabetes. Try keeping your level of A1C blood sugar level between 4 and 6 %.
Home Take Tips
References
---