A & Q on 19 Natural Blood Sugar Reducers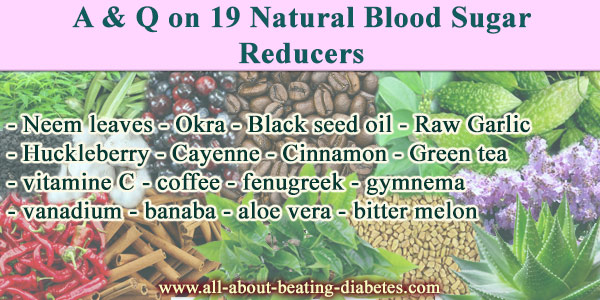 1 | 19 NEXT >
I read what you said regarding natural blood sugar reducers herbs.  I need to know:
- do I have to use all/some of them?
- do I have to take them on daily basis?
- if cannot find all of them, what do you suggest as the most useful herbs to use?
I was recently diagnosed with diabetes, and need to find some other solutions to reduce my blood sugar numbers.

Answer
Hi,
Thank you for sharing your concern with us!

It is true that herbs are one important part of reducing blood sugar levels without any side effect.
- You should use all of them for better results. If cannot find all of them, at least, you can try some of them
- Yes, you need to take them on daily basis, otherwise, no improvement will be noted. You can use some of them on alternate days, so, you will find easier to implement in your daily menu. Please take note that you can have some of them as tea, as supplement or as food/drinks.
- You can find a list of the most useful herbs to reduce blood glucose:

NORMAL or DANGEROUS &nbsp  Type Your Blood sugar Level: &nbsp  mg/dl
This list is based on clinical studies that have confirmed their ability to naturally reduce blood sugar. 


Once again I repeat that the action of these herbs is based on their use on regular basis together with the above-mentioned lifestyle diet changes.

Keep in mind to always tell your doctor if you are taking these herbs, because the dose of drugs you might be using should be changed according to your recorded blood sugar levels reading.
QUESTION: PL CONFIRM WHETHER NEEM LEAVES ARE GOOD FOR DIABATIC PATIENS MEANS FASTING BLOOD SUGAR LEVEL IS 120 TO 135.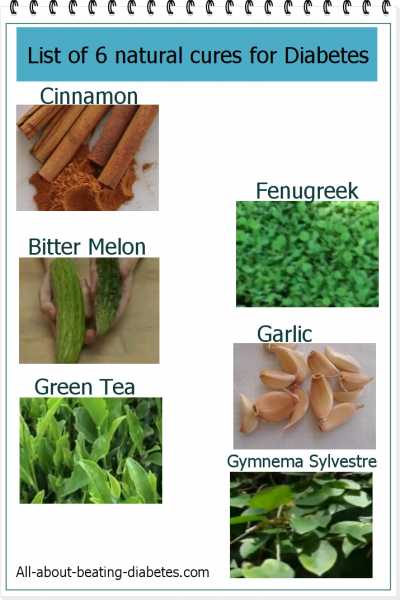 ANSWER: Hi,

Neem is also know as Indian lilac. There are many studies conducted to evaluate the effect of neem (either leaves or extracts) in blood sugar levels.

If you are asking this question, most probably you are leaving in the areas of India, Pakistan or other Asian places.

If you have the tradition to use neem or other ayurveda or chinese herbs to prepare your daily dishes; just go ahead and continue with your tradition.

But, do not forget to consult with your doctor for any further assistance you might need.

Hope it helped!

Dr.Alba
Submitted by: Mercy Cachero

How to reduce blood sugar?

Hi,

I'm mercy my mother in law is diabetic and i'm wondering why no matter how we reduce her food intake no sugar on her drinks but still her blood sugar keeps on rising,......


By: Dr.Alba:

Hi Mercy,

You can have your answer by following this link.
---