Diabetes vitamin d marvelous link.

How far vitamin d may reduce risk factors for diabetes onset? Does it really work in lowering blood sugar? What do the scientific data tell on this purpose?
Get all the answers in the following paragraphs.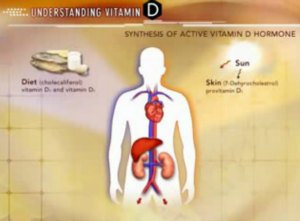 Let's go and see deep in what can do vitamin d for your diabees. Recently, researches from Loyola University Chicago Marcella Niehoff School of Nursing have concluded that regular and adequate intake of vitamin D may prevent (or delay) the diabetes onset and may reduce complications for the diabetics.
"Vitamin D has widespread benefits for our health and certain chronic diseases in particular. This article further substantiates the role of this nutrient in the prevention and management of glucose intolerance and diabetes." – said Sue Penckofer, Ph.D., R.N., one of the study co-author.
NORMAL or DANGEROUS &nbsp  Type Your Blood sugar Level: &nbsp  mg/dl
It has come out that many of diabetics have low vitamin D levels, as for other diabetic vitamin and minerals. What is more, vitamin D has been shown to play an important role in insulin secretion and sensitivity.
In one study, 3,000 type 1 diabetics were given a supplementation in vitamin D. The researches concluded that those taking vitamin D supplements had a decreased risk for the disease. The same happened in observational studies in type 2 diabetics, when it was revealed an important role of vitamin D in preventing type 2 diabetes onset.
       Explore more vitamins And  Minerals.
What are the main causes for vitamin D deficiency?
Poor nutrition is the main cause and at the same time the most challenging issue for diabetics. Other causes involve lack of exposure to sunlight. This happens mostly during cold weather months due to shorter days and more time spent inside.
"Management of vitamin D deficiency may be a simple and cost-effective method to improve blood sugar control and prevent the serious complications associated with diabetes," added Joanne Kouba, Ph.D., R.D., L.D.N., study co-author and clinical assistant professor of dietetics, Loyola University Chicago Marcella Niehoff School of Nursing.
Research also concluded that diet alone is not sufficient. It is important to combine the right dietary intake  of vitamin D with exposure to sunlight. This strategy aims to keep the desirable level of 30 to 60 ng/mL of 25 (OH) vitamin D, which is the active form of vitamin D in your body.
Apart of benefits of vitamin D, you can take advantage of a natural formula which helps keep your blood sugar levels under control and keeps you safe of further complications.
Other benefits of vitamin d
Another study from New Zealand found that supplementation in vitamin d may improve insulin resistance and sensitivity, both two risk factors for diabetes.

In this randomized, double-blind controlled study, the researches studied 81 South Asian women, 23-68 years of age, with insulin resistance. Half of them were given 100 micrograms (equal to 4,000 IU) of vitamin D3 every day for six months; while the other half were given a placebo for the same period.
At the end of the study, it came out that women taking vitamin D have shown a significant improvement in insulin resistance and sensitivity compared to those taking the placebo.
Once again the researches emphasized the importance of taking vitamin D supplement for diabetics and those at risk.
In the table below, I have stated the daily intake value of vitamin D according to FNB (Food and Nutrition Board).Age 19 – 50 years 51 - 70 Older than 70Daily intake value 200 IU 400 IU 600 IU
Ref.: Mathieu C, Gysemans C, Giulietti A, Bouillon R. Vitamin D and diabetes. Diabetologia. 2005 Jul;48(7):1247-57. Epub 2005 Jun 22.
Loyola Medicine Press Release article.
Pittas AG et al. Journal of Clinical Endocrinology & Metabolism 92(6): 2017-29
Beat Diabetes

›

diabetes vitamins and minerals

› Diabetes vitamin d



---
Top 7 Foods with vitamin C , E, Vanadium, Chromium
Top foods with vitamin C
Top foods with vanadium
Top foods with vitamin E
Top foods with Chromium
---
Beat Diabetes

›

Natural Cures for Diabetes

› Diabetes vitamin d