Benefits of Natural Cures for Diabetes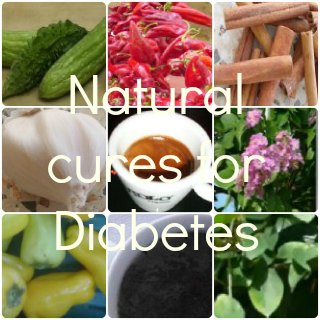 What are considered as natural "cures" in beating diabetes? How to use these herbal remedies to beat diabetes naturally? How often and what is the best way to have them?

Find the answers here.
With regards to natural cures for diabetes, you should know that they consist of certain natural herbs that you can find in specific regions, together with certain vitamins and minerals.
It is true that there exist certain hypoglycemiant drugs that successfully lower blood sugar level; however, their side effects would make them undesirable for your body.

Bitter melon

The other scientific name of bitter melon stands for Bitter Gourd Momordica-charantia. Now days, after many successful scientific researches , it has been demonstrated very effective to diabetics.

As it is believed it contains insulin, consequently, it can give a hand in lowering your sugar blood levels. Therefore, it serves among other natural cures.
It's very simple. You can take bitter melon juice 2 times a day on empty stomach. Or you can cook it as a usual vegetable preparing your daily dishes or salads.
I know that majority of you love cinnamon, especially when preparing certain buns. However, cinnamon can go further your tastes, it can help prevent or lower blood sugar.
In people at risk for diabetes, everyday intake of cinnamon can help you prevent its onset. On the other part, if you are a type 2 diabetic, cinnamon can help you reduce your high blood sugar levels.
As the results of various research studies speak more than words, you should know about how cinnamon works, how safe it is, and other information before using it.
Even type1 diabetics can benefit from cinnamon intake, reducing their high blood sugar levels. It is true cinnamon doesn't increase the pancreas insulin production, because it doesn't produce it at all. However, your stomach will be emptied slowly due to cinnamon actions, preventing your blood glucose reach the high peak.
As many other natural remedies, gymnema sylvestre was commonly used by Ayuverdic Medicine of Indians.
This huge experience is taken in consideration even in our days to what can gymnema sylvestre do as a natural cure for diabetes.
From scientific researches done since 1990, it has been concluded that G. sylvestre can help diabetics type1 and 2 in their hard war in controlling blood sugar.
Explore more herbs.

---
Explore More...
---
---
---
Do you know any natural cures that help to manage diabetes.
Share it with our community!
What Other Visitors Have Asked
Click below to see Questions from other visitors to this page...


Beat Diabetes

› Natural Cures for Diabetes